NBA source: Blackmon has submitted paperwork to withdraw from draft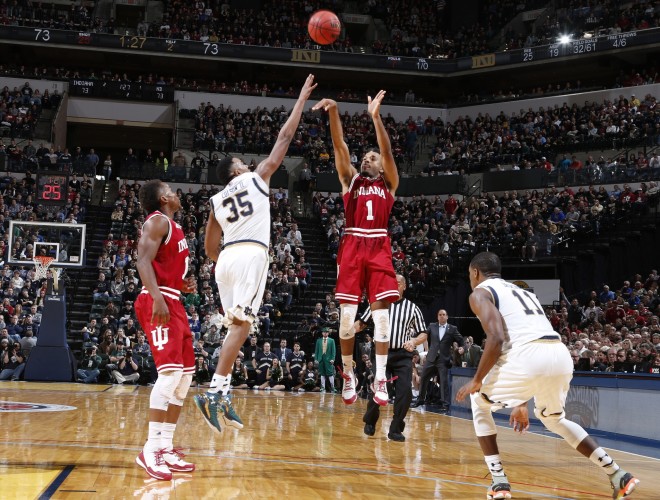 An NBA source tells Peegs.com that the paperwork for James Blackmon Jr. to withdraw from the NBA draft and return to Indiana has been submitted.
The 6-foot-3 guard will be a junior this season.
Blackmon, who had ACL surgery in January, was Indiana's second-leading scorer before his injury.
The McDonald's All-American from Marion High School averaged 15.8 points per game and shot 46.3 percent from the arc in 13 games as a sophomore.
He will be a main offensive weapon for Indiana, which has been among the national leaders in 3-point shooting for several seasons.
Blackmon's return means IU will have two starters returning the backcourt with him and Robert Johnson, who also will be a junior.
Blackmon declared for the draft and had conversations with NBA front office personnel. Underclassmen are required to declare for the draft to have such conversations.
SEE ALSO: James Blackmon Jr. "My junior year, I'm going to be a leader."